Rafael Cerato & Martin Kremser – Gladia EP (Incl. Sezer Uysal Remix) UV046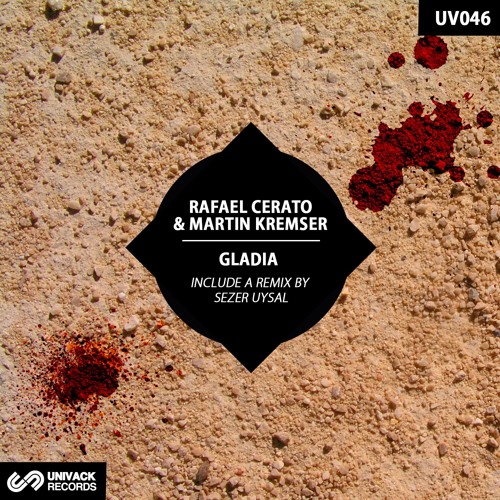 Univack Records come back after a long period in silence. And they do with a big one.
Austrian producer Martin Kremser (Diynamic Music / Einmusika) joins with London based artist Rafael Cerato (Suara / Systematic) to deliver a full orchestral danceable piece.
Epic chords progressiones arranged around a massive breakdown, make this piece a must have to clos tech-house & melodic deep-house sets.
After a huge support of Solomun in their sets, there are many people out there who were waiting for this track to be released. The label chosen has been finally Univack Records, with the special appearance as a remixer of the turkish rising star Sezer Uysal (Suara).
Uysal drops a hit-like bomb, remixing in a less dense, more groovy spirit…truly a perfect interpretation for the original.
The wait was woth it, Univack is back !