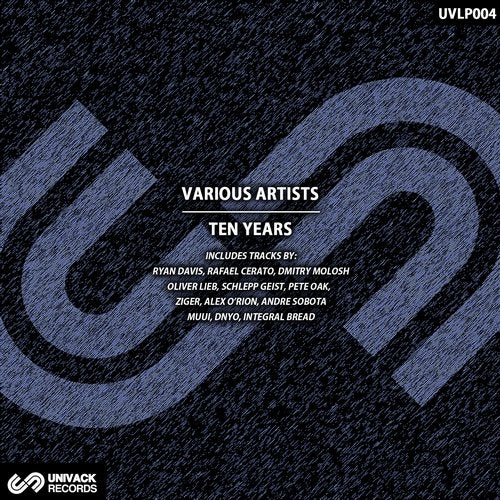 It's been Ten Years since we released our first album. Univack is now one of the most regular and reliable breakthrough labels in the Progressive House and Melodic Techno scene, and this compilation can be a proof of that affirmation.
Until now, Univack has released tracks by artists like Quivver, Petar Dundov, Ryan Davis, Rafael Cerato, Maksim Dark, Oliver Lieb, Schlepp Geist, Dmitry Molosh, Ziger, Kamilo Sanclemente, Antrim, Pete Oak, Andre Sobota, Julian Wassermann, Navar, Shiiloh, MUUI, Sezer Uysal, David Granha, Loquai, Alex O'Rion, and many more.
Whether you are a follower of Univack, or if it is the first time you approach your catalog, this is a good opportunity to capture the spirit of this label, that promises the best it´s yet about to come.
Happy 10th anniversary Univack!
BUY LINK:
https://www.beatport.com/release/ten-years/3017760
Univack Records · VVAA · TEN YEARS ·